Casa Palacio Pilar del Toro
Hospital de Santa Ana, 12 - 2º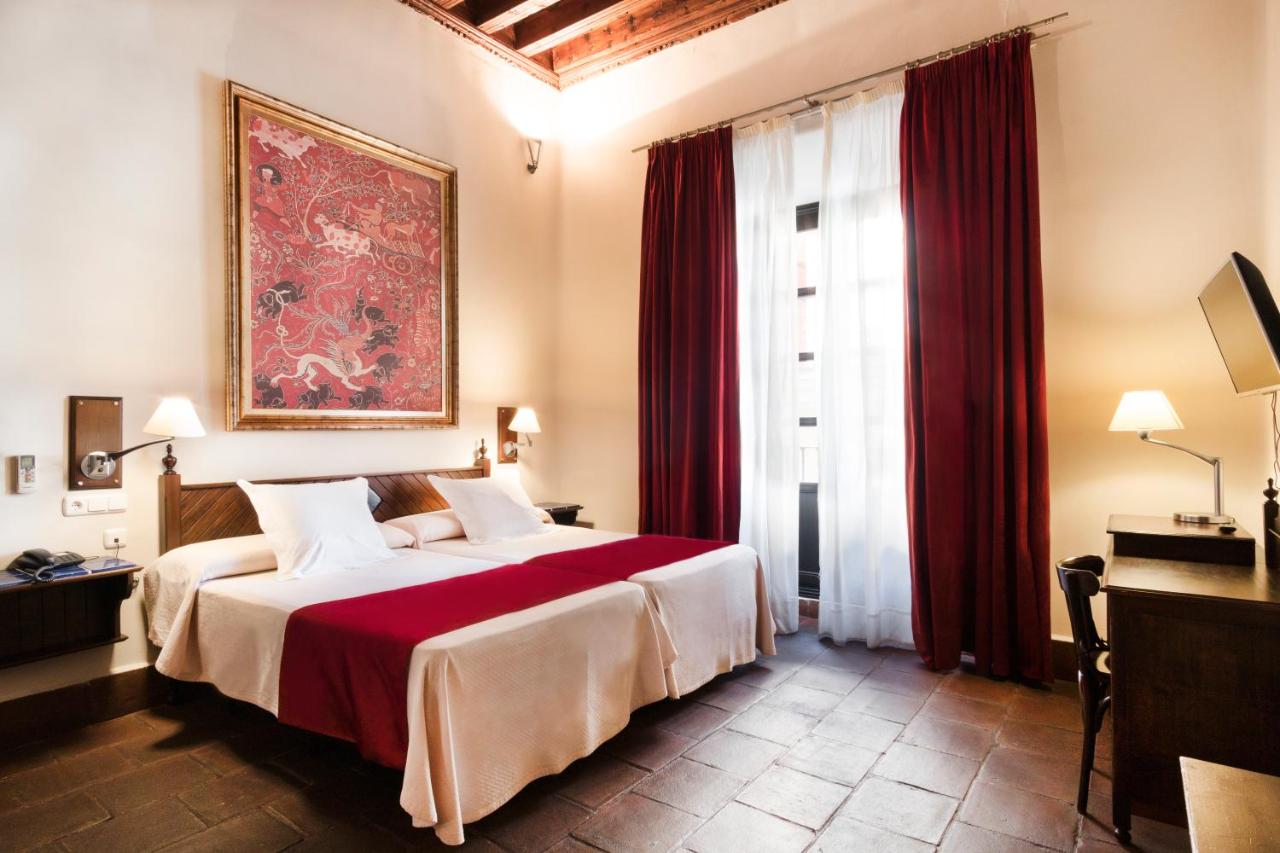 This hotel has a very good location at the end of Plaza Nueva at the start of the river darro which is one of the most picturesque parts of Granada. It is not very convenient for people with cars because it is in a pedestrian zone. There is a pleasant restaurant with a big patio downstairs
Casa Palacio Pilar del Toro is a converted 17th-century mansion located in Granada's old town, next to the medieval Moorish neighbourhood of Albaycín. It has a charming central courtyard and offers free WiFi.
Rooms at Casa Palacio Pilar del Toro are traditional in style, with earthenware tiles and dark wood furniture. They are equipped with air conditioning and the private bathrooms come with a hairdryer.
Casa Palacio Pilar del Toro's restaurant is well-known locally for its quality Andalusian food and home-made desserts.
Staff at reception can provide information about what to see and do in Granada and the surrounding area, and there is a tourist information office just 50 m from the property.
The hamamm Arabic baths are just 100 m from the hotel. Granada's iconic Alhambra Palace is 10 minutes' walk away.
This hotel is 1010 metres from the Alhambra entrance, 103 metres from Plaza Nueva (the absolute centre of Granada), 1644 metres from the train station and 3032 metres from the bus station.
Click here to see places of interest within 1KM of Casa Palacio Pilar del Toro